Get the most out of your farm with our innovative IoT platform that provides accurate and actionable data insights.

based on your farm's soil, crop's variety, stage and sensor data

Precise fertilizer schedule

specific to your crop's variety and stage based on soil/leaf report and environmental conditions.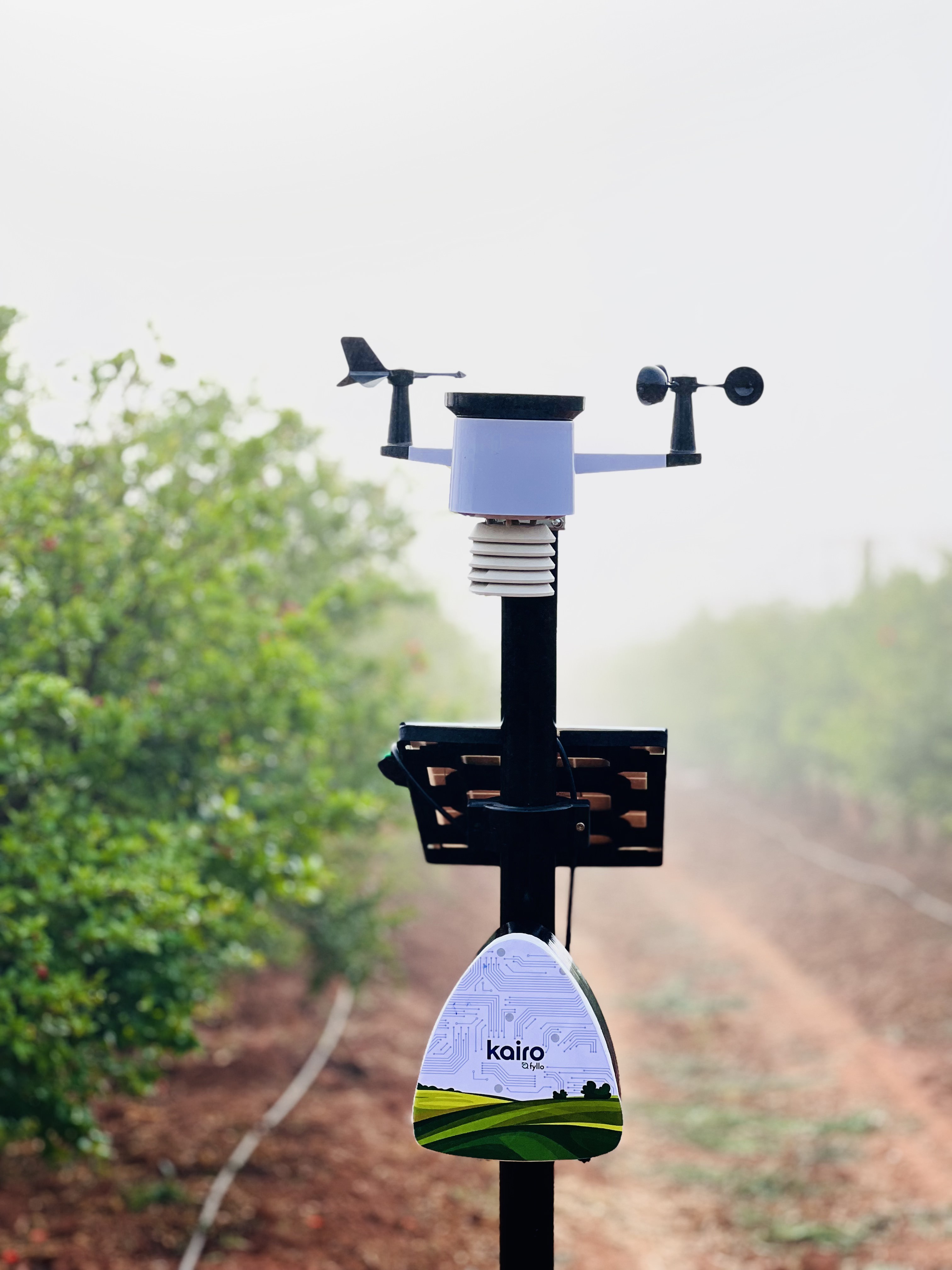 Kairo
Make informed decisions for your farm with our reliable Device Kairo that delivers in-depth data analysis and actionable insights, empowering you to achieve greater efficiency and profitability.
Irrigation Schedule
Fertilizer Schedule
Disease/Pest Prediction
Weather Prediction
- 2 level soil moisture
- Soil temperature
- Air temperature
- Air humidity
- Air pressure
- Leaf Wetness
- Sunlight Intensity
- Rainfall
- Wind speed
- Wind direction